Welcome to our online shop offering high quality lingerie at discount prices
We selectively source luxury lingerie in bulk so we can offer ladies lingerie and underwear, sometimes with a designer label, all at seriously discounted prices. Browse around and see for yourself?
www.discount-lingerie.co.uk www.just-for-her.co.uk

High quality thong designed and branded by Cosmopolitan Magazine. Available in White, Black and Burgundy Stretchy and embroidered with Cosmo brand throughout. Lacy edged with bow and pearl design detail - Slinky yet sophisticated.
You won't be disappointed! Limited stocks - now with FREE shipping
Were £8.00 Now just £3.99 click here for details
Ideal Xmas Present - just a little naughty see-through with a touch of "sparkle"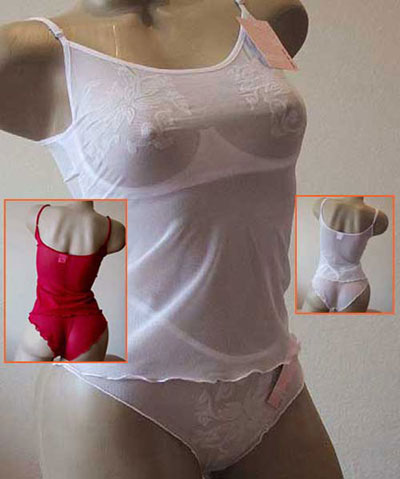 Were £29.99 each

All sets now just £11.99

Cami Sets with Wired Top for support and matching fluted-edge French Knickers. Your choice of Wine, Cream or White in sizes Small [8-10] Medium [10-12] Large [14-16]

Shipping charge is £0.99 per item
Delicate Bustierres in Blue or Pink More
Click any pic for ordering details - Ideal Present
Special Offer £11.99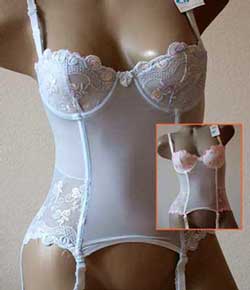 High Quality - Perfect Stock - In stock Click here to view

Blue Price £29.99
Now just £11.99
Shipping charge is £0.99 per item